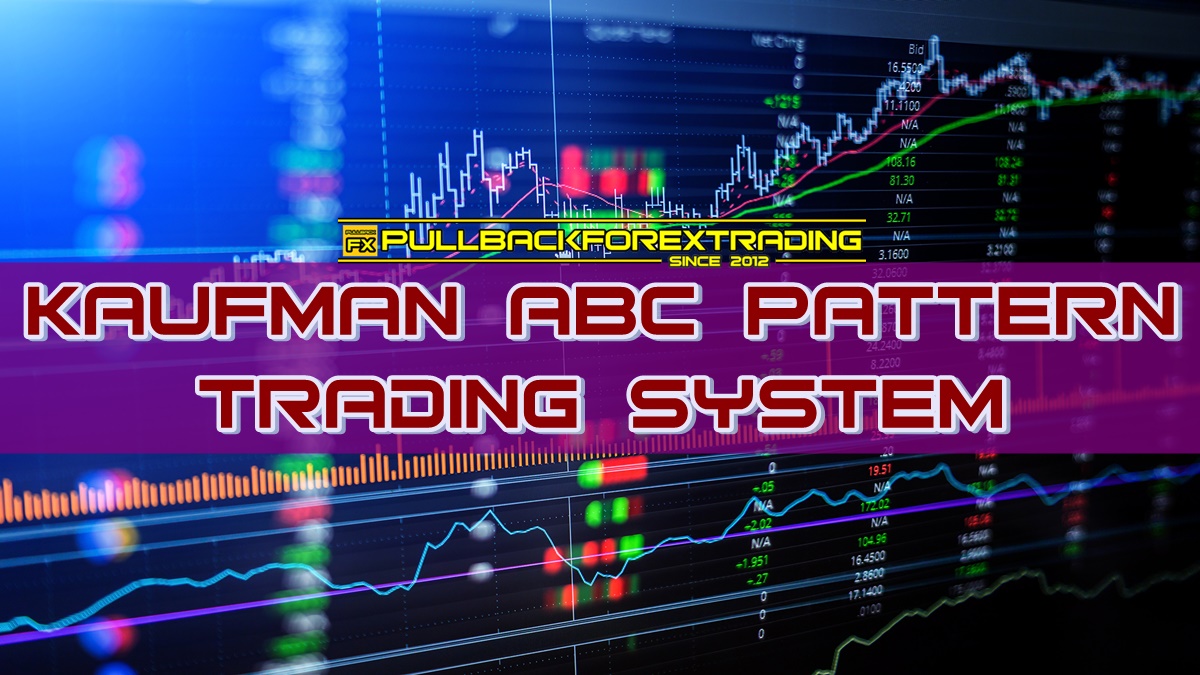 M30 SCALPING STRATEGY – KAUFMAN ABC SIGNAL TRADING SYSTEM
Kaufman dengan corak ABC tradng system adalah dari jenis trend-following strategy. Ia sangat profitable ketika trending market. Ingat, dalam bisnes trading, hanya berniaga mengikut arah aliran pasaran kerana trend adalah rakan baik anda!
Arah arah aliran kini lebih mudah ditentukan oleh penunjuk(indikator) Kaufman V.3: garis putih di atas garis garis ungu untuk trend menaik manakala garis putih di bawah trend garis ungu untuk trend menurun.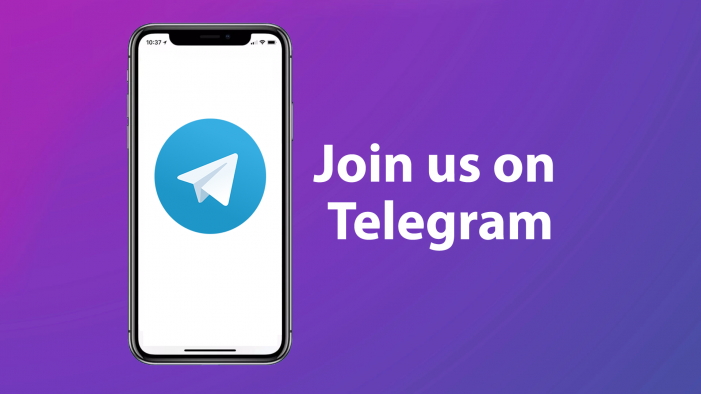 System ini dilengkapi alert untuk entry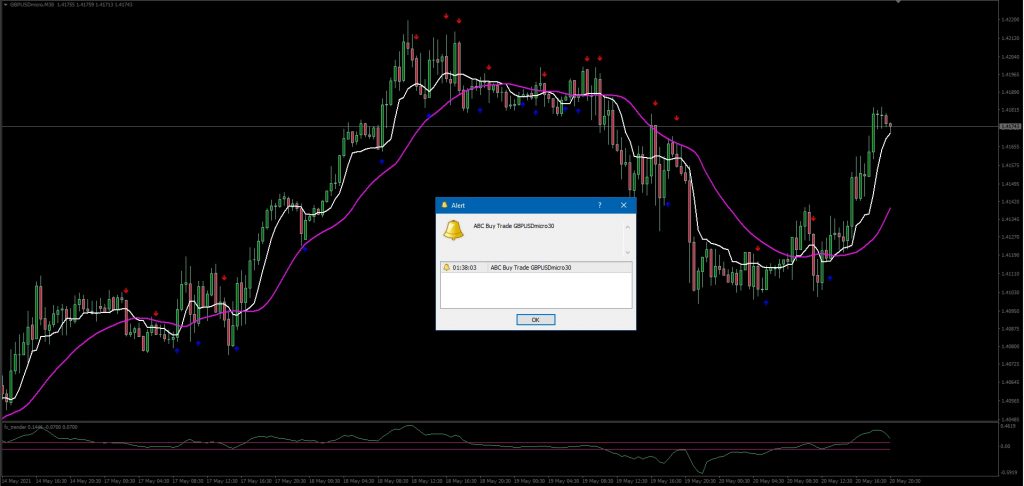 Anda hanya perlu ubah setting dan nantikan notifikasi dari system ini.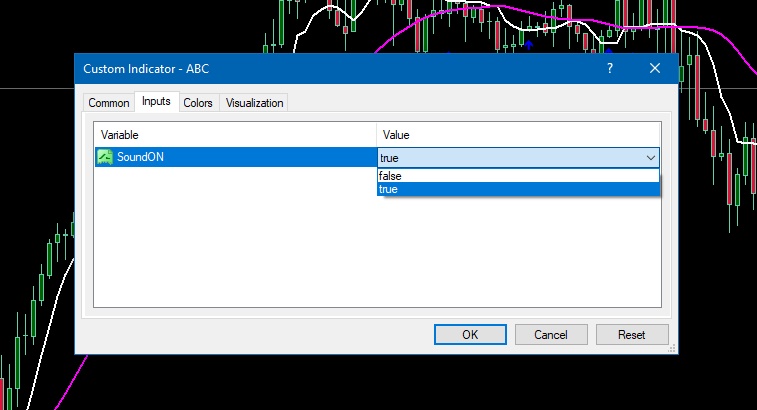 Tanpa membuang masa jom pelajari teknik yang sangat menguntungkan ini.
Install Indicator/Pasang Indikator Pada MT4 Chart Anda
Muat-turun indikator terlebih dahulu. Sila download di sini. Kemudian extract file. Ikuti langkah seterusnya di bawah;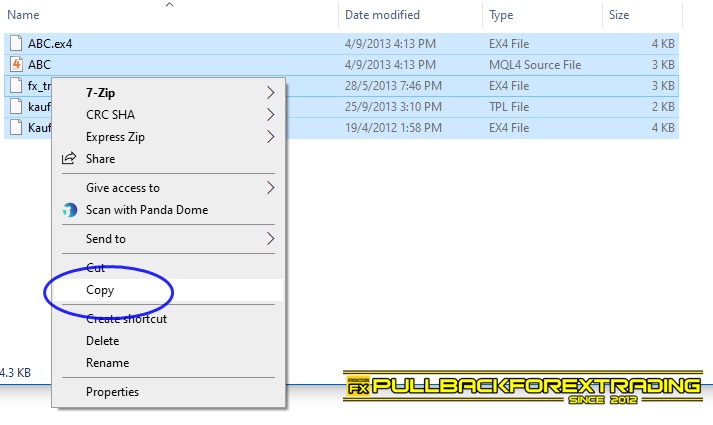 Copy file indikator. Kemudian buka MT4 anda. Seterusnya pilih Open Data Folder. Klik bahagian ini untuk buka. Setelah itu sila tutup MT4 anda.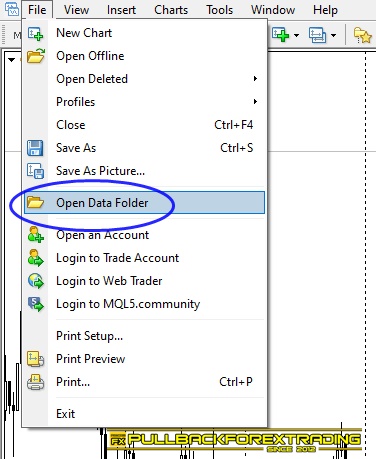 Anda akan dibawa ke paparan berikut. Sila buka folder MQL4;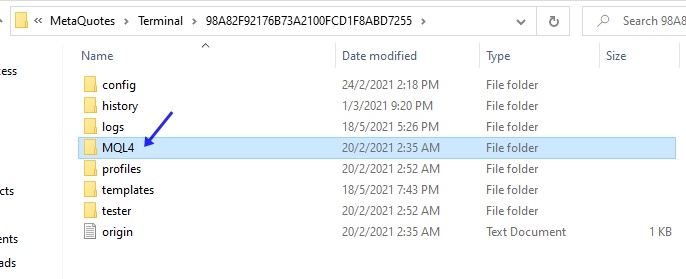 Buka folder Indicators;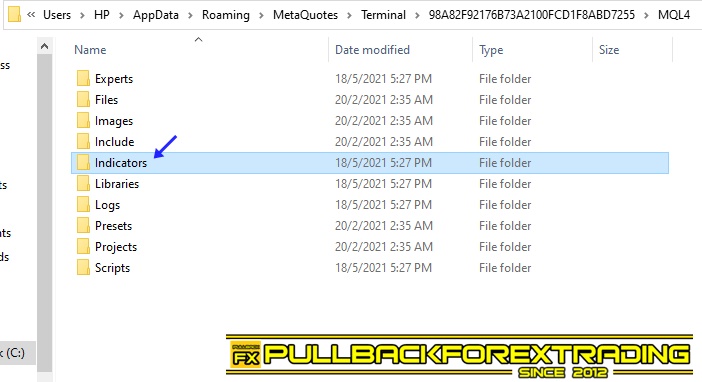 Buka folder ini kemudian paste-kan file-file indikator tadi.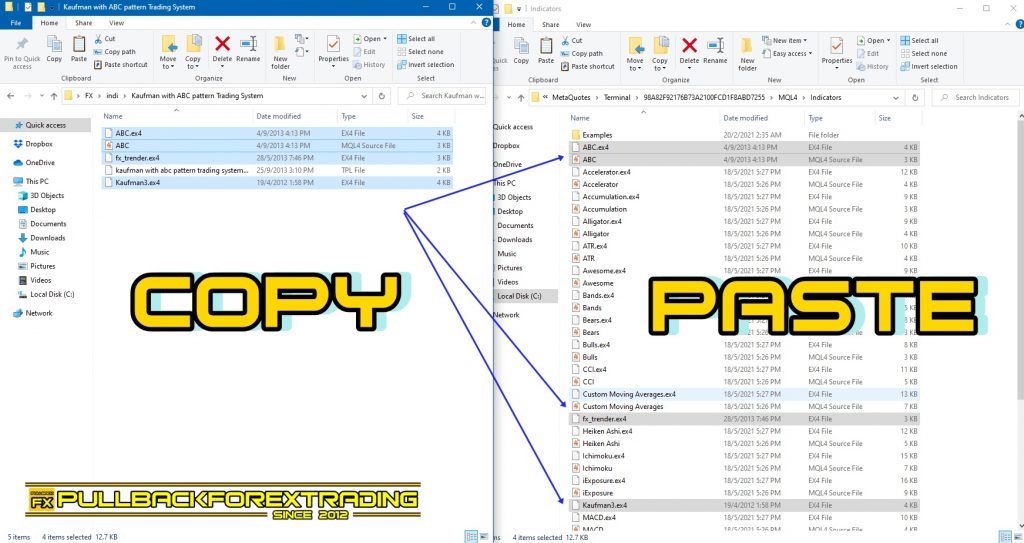 Di atas adalah contoh indikator yang sudah di-paste-kan dalam folder indicators.
Langkah terakhir adalah copy dan paste file templates(TPL). Sila kembali ke folder MQL4 seperti awal tadi. Kemudian paste-kan file TPL ke folder Templates.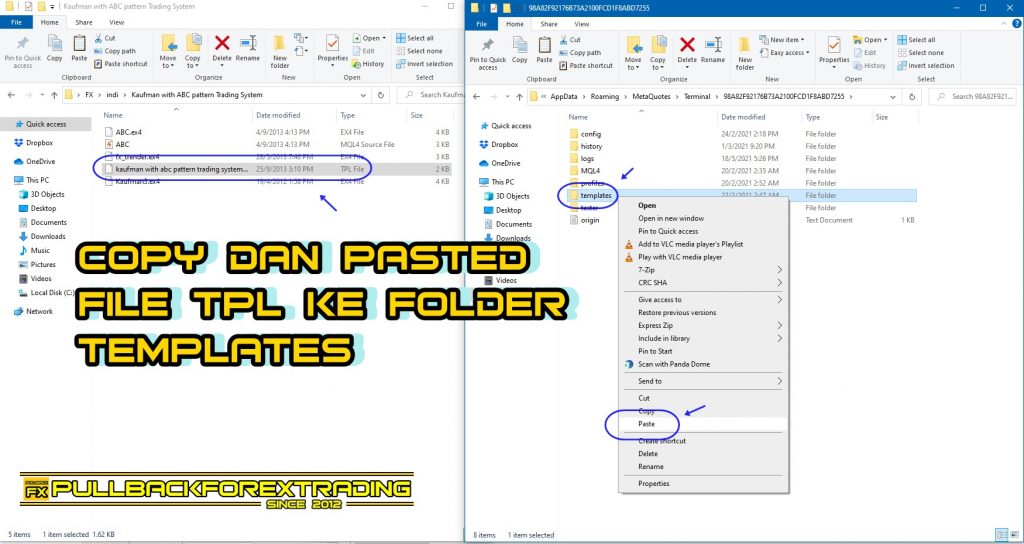 Sekarang buka semula MT4 anda. Jika anda belum tutup MT4, sila tutup dan buka semula.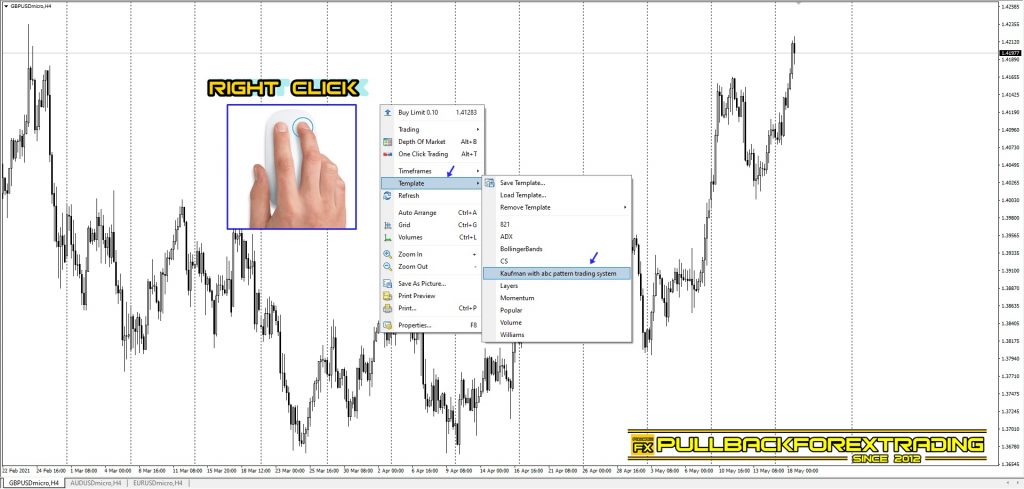 Pada MT4 anda, sila tekan button kanan tetikus kemudian pilih templates dan buka template kaufman with abc pattern trading system.
Setelah selesai, paparan chart anda mestilah seperti di bawah;
Entry Rule Trading System ABC Pattern Kaufman
Timeframe
Timeframe sesuai adalah M30 dan H1 untuk scalping. Manakala untuk swing trading pula boleh gunakan H4 dan D1.
FOREX Pair
Major pair utama : USDJPY, GBPUSD, EURUSD, AUDUSD, NZDUSD, GBPJPY dan EURJPY
Buy
Penunjuk Kaufman Trend ke atas;
Pembelian biru panah corak ABC mesti disahkan oleh:
Penunjuk Trender FX atas 0;
Valid buy signal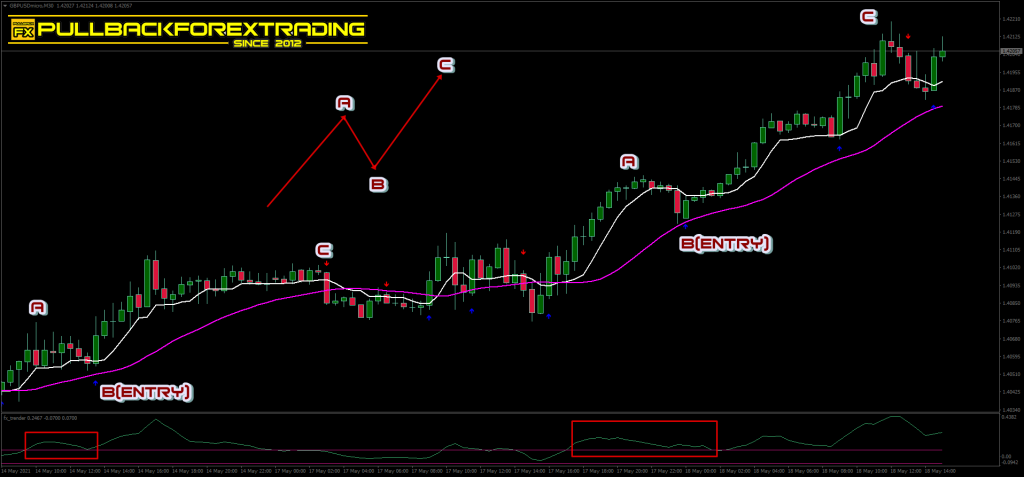 Invalid buy signal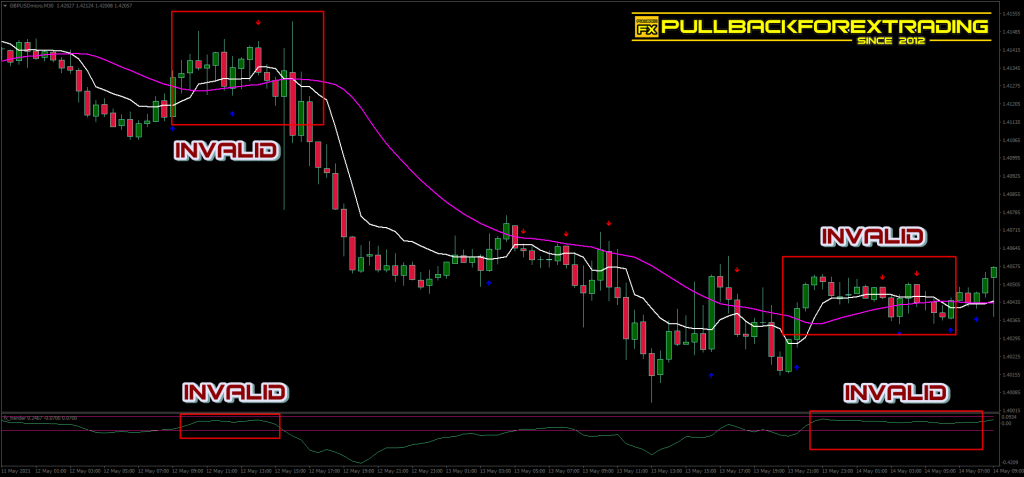 Signal buy invalid/tidak sah kerana tidak cukup syarat entry.
Sell
Penunjuk Kaufman Trend ke atas;
Jual panah corak ABC merah mesti disahkan oleh:
Penunjuk FX Trender bawah 0;
Valid sell signal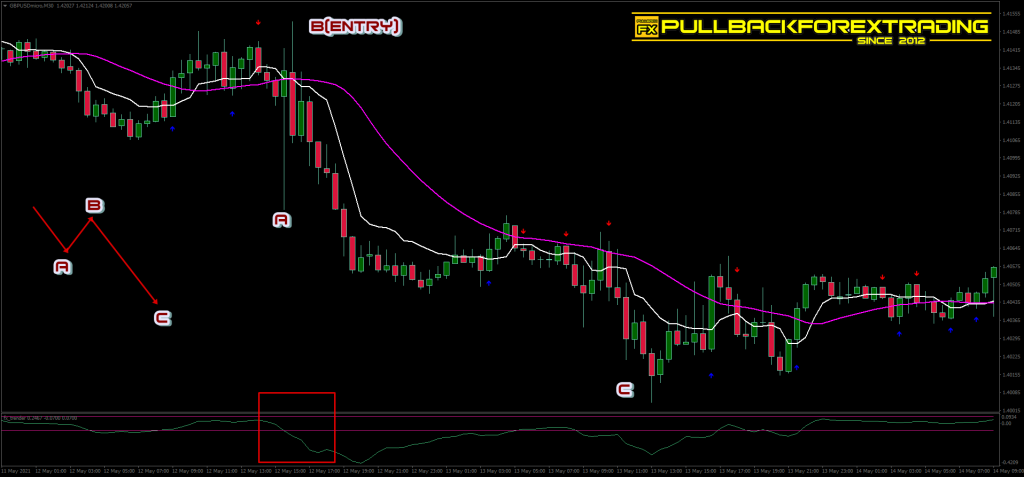 Invalid sell signal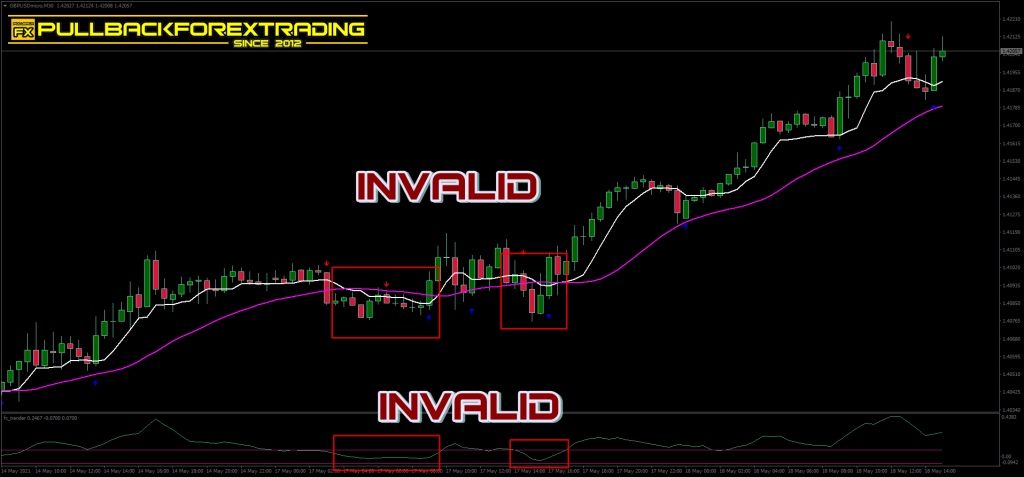 Signal sell invalid/tidak sah kerana tidak cukup syarat entry.
Exit Strategies
Salah-satu dari faktor di bawah boleh dijadikan panduan exit trade anda;
Exit apabila candle break kaufman 3 ataupun indikator line putih.
Exit apabila bersilang antara line ungu dan putih menandakan trend berubah arah
Exit untuk 10 pips ataupun 20, dan 30 pips per-entry/trade
Stoploss
10 pips dari point B. Lihat dalam gambar.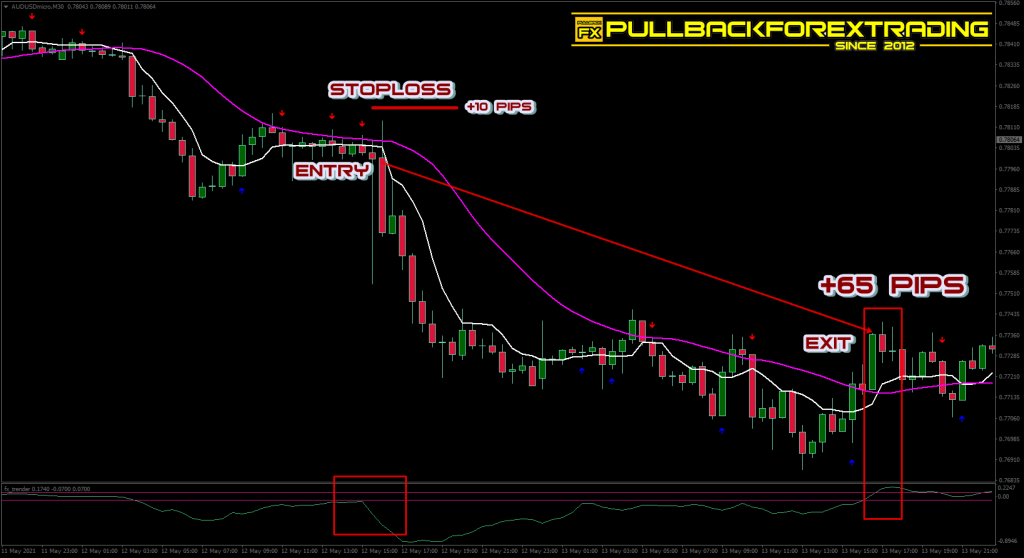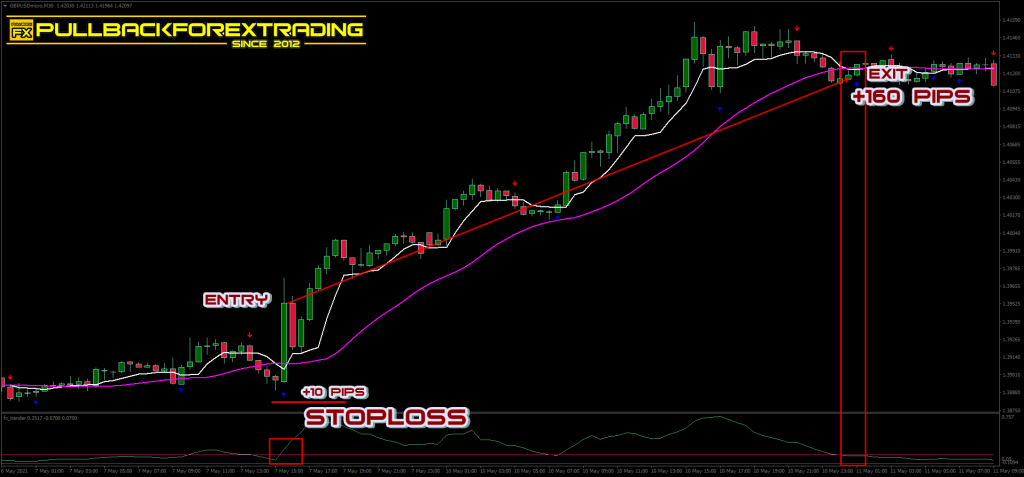 CLAIM BONUS TANPA DEPOSIT $30 ANDA HARI INI!
Kenapa anda harus memilih kami? :
Free $30 To Start Trading Instantly
Deposit Bonus up to $5,000
Unlimited Loyalty Program
Awards-Winning Forex Broker
Regulated broker
Partnership programs
Leverage up to 888:1
Spread serendah 0.6
Teruskan sokongan anda agar blog ini terus berkongsi ilmu-ilmu trading yang menarik di masa akan datang dengan membuka akaun melalui pautan gambar di bawah!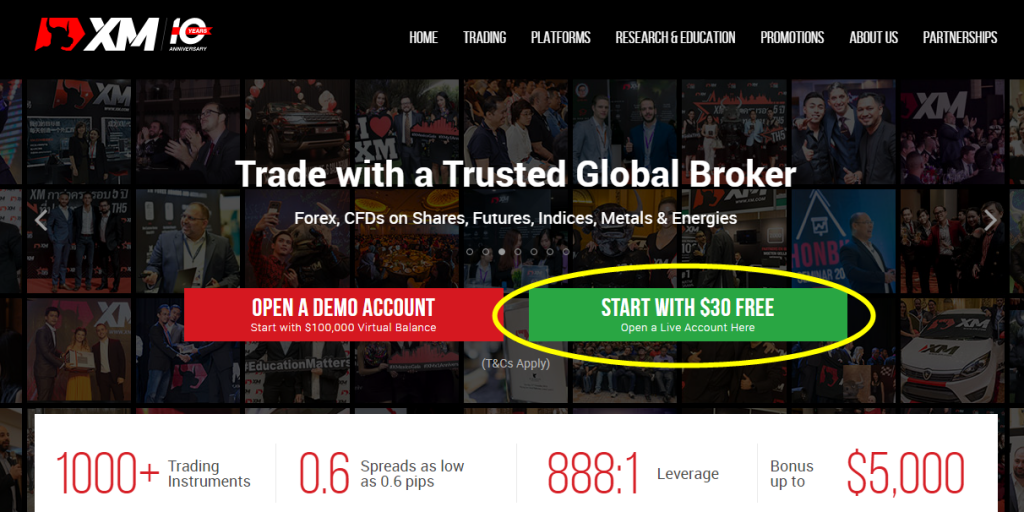 ADMIN
18/05/21
Credit header: Blackwell-Global
Sumber asal: forexstrategiesresources