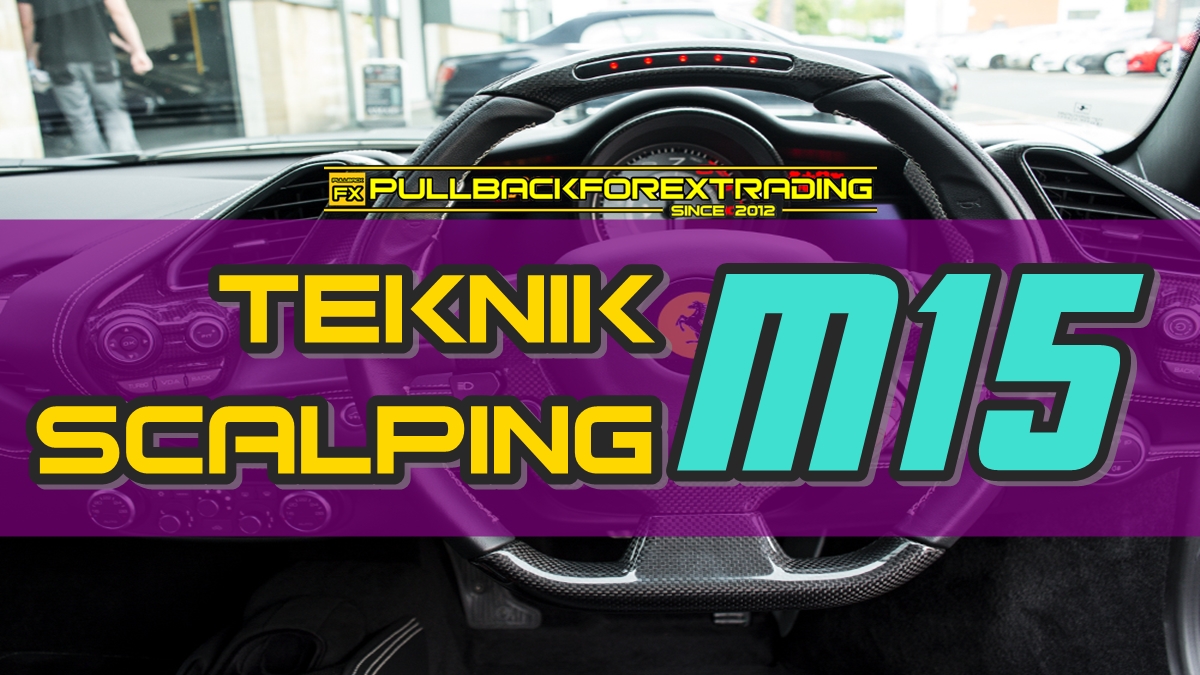 Ramai yg bertanyakan kepada saya bagaimana nak guna signal H4 dan entry pada TF lebih kecil. Anda boleh gunakan apa sahaja teknik entry untuk menjana signal. Next step adalah, kenal-pasti S&R dan price action di timeframe kecil, sebagai contoh M15. Selain M15 anda juga boleh gunakan M30,M5 dan M1. Tetapi kali ini saya kongsikan mengenai entry M15. So berikut sedikit perkongsian ilmu mengenainya..
Step-by-step ringkas:
Kenalpasti SNR di H4, buat marking
Kenalpasti candle yang terbentuk di SNR itu adakah ia signal buy atau sell. Jika buy, ia mestilah reject atas support. Sell pula adalah jika reject bawah resistance.
Buka M15, entry ikut confirmation
Contoh marking: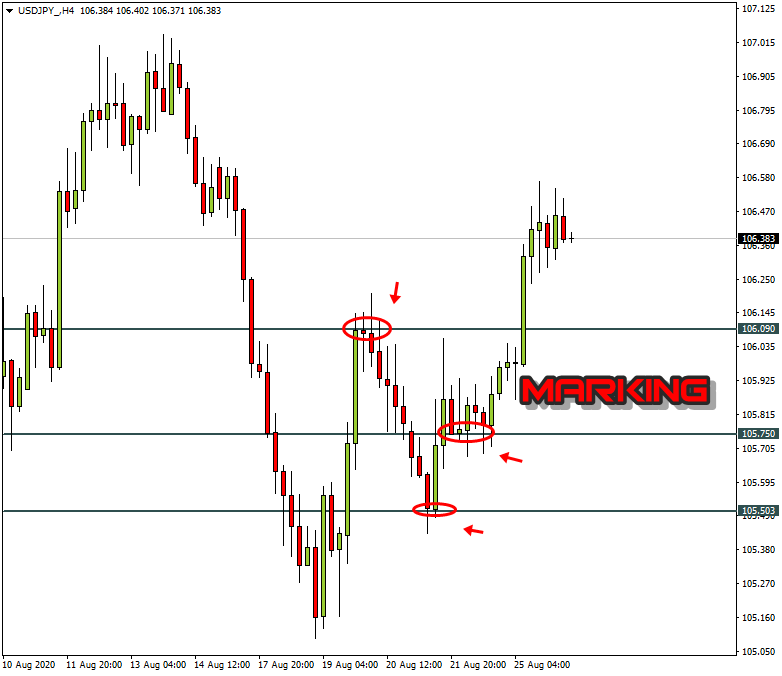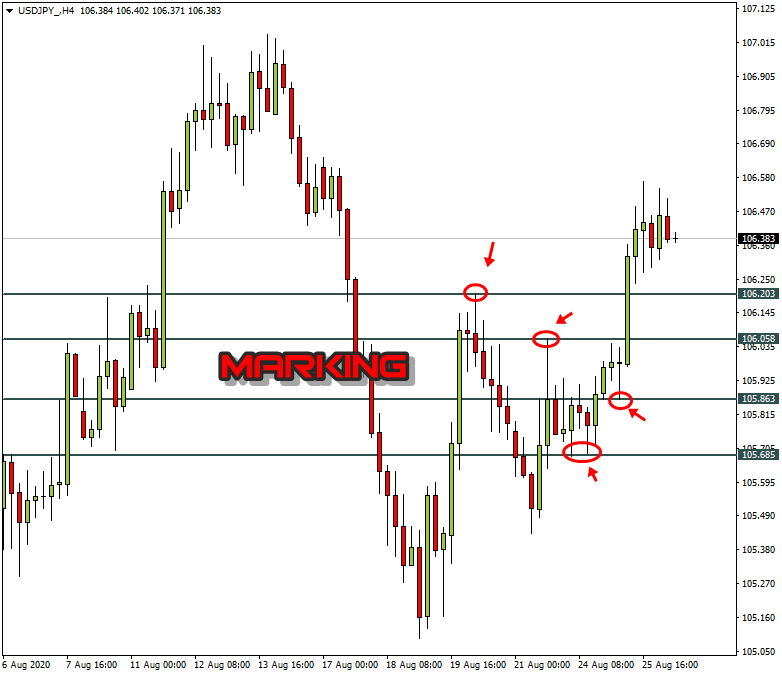 Di atas adalah dua contoh marking berbeza tetapi ia adalah sama dari segi matlamatnya, iaitu mencari kawasan yang berpotensi berlakunya rejection ataupun signal entry.
Contoh pertama pada closing body candle manakala contoh kedua adalah pada hujung shadow candle.
Apa yang perlu dibuat seterusnya adalah, tunggu price pergi ke marking area itu kemudian entry akan dibuat jika berlakunya rejection ataupun signal reversal candle terbentuk.
Entry boleh dibuat sama ada;
Tunggu rejection berlaku dahulu di H4 pada marking itu atau,
Tunggu rejection awal berlaku di M15 apabila price sentuh area marking itu.
Entry dan trading scalping akan dibuat di M15.
Lihat lagi contoh di bawah;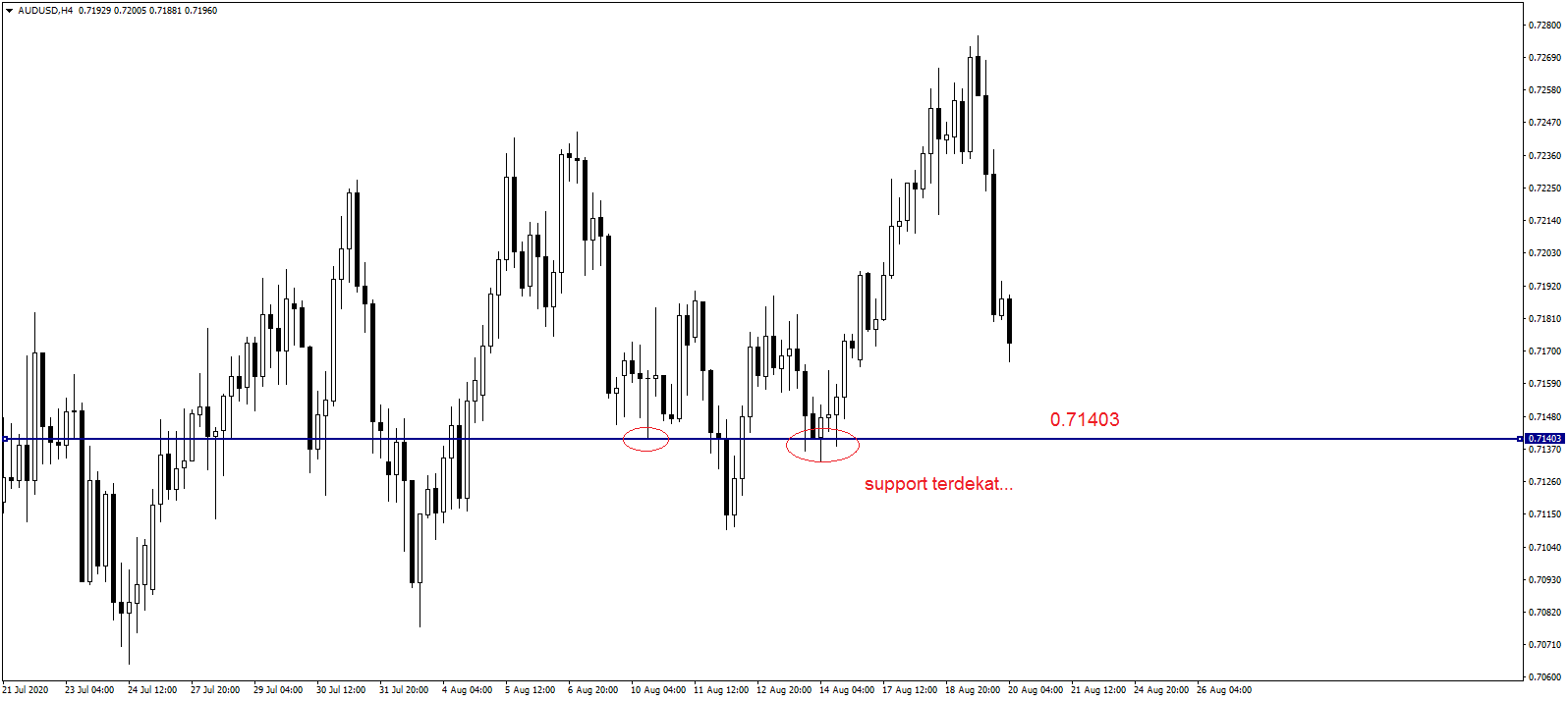 AUDUSD bergerak turun. Di bawah harga semasa terdapat support terdekat di 0.71403. Ia akan menjadi potensi buy jika berlaku rejection. Jika break pula, support berikutnya akan jadi panduan entry. Sila buat marking price kemudian buka M15.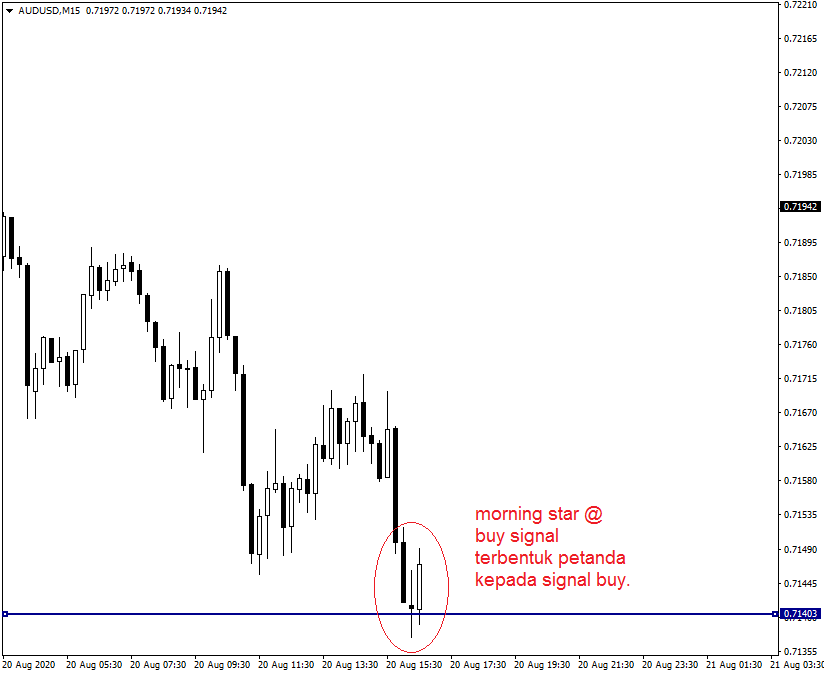 Di chart M15 terbentuk rejection apabila signal morning star terbentuk. Formasi candle ini adalah bermula dari candle bearish, kemudian doji di bawah sekali dan akhirnya candle bullish terbentuk. Entry buy dibuat selepas candle bullish ini.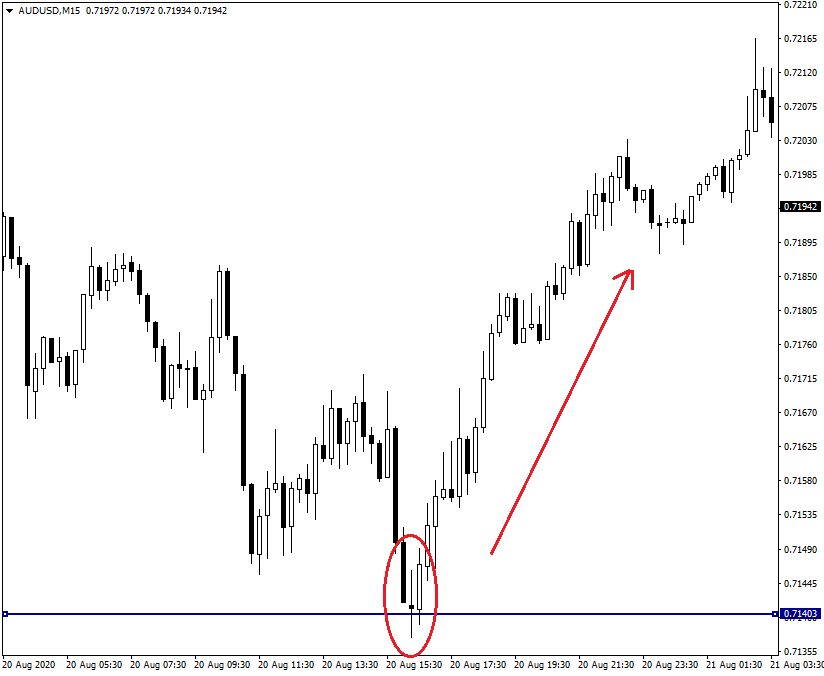 Hasilnya price naik tinggi. Untuk SL, anda boleh letakkan 10 pips di bawah shadow candle atau 0.71303.

Ok kita lanjutkan kepada live trade di bawah untuk memantapkan lagi pemahaman.
Live trade:
Gambar di bawah adalah cth signal buy pair EURJPY.
Garisan merah adalah marking price, kawasan potensi buy jika rejected. SL kecil di bawah marking. 
1. SCALPING
Bermaksud anda akan open dan close trade dalam masa singkat. Menentukan trade yang kita buat hari ini sebagai scalping bermaksud kita hanya akan lakukan trade dlm masa yg singkat sahaja.Ia juga bermaksud target profit kita mestilah kecil dan tak lebih dari 20pips.
Berdasarkan foto, kita dapat kenal-pasti berlakunya pembentukan reversal buy apabila close candle bullish engulfing diikuti dengan berberapa lagi candle pin bar. Ia menjadi confirmation kepada signal buy di timeframe H4. Apabila price membuat retest pada lowest point terdekat(rujuk pada bearish candle sbg lower point terdekat), kita akan membuka posisi buy secara layer.
2. KAWALAN RISK
[PENTING]
Dalam gambar saya tunjukkan bagaimana trade setup saya hanya menggunakan SL bawah 15pips pada awal entry(SL besar pada entry breakout, 30 dan 20 pips risk).
Wajib breakeven jika trade lot besar/pips value besar.
Wajib SL dan cutloss manual jika price tak bergerak ikut signal asal.
Broker terbaik untuk anda(deposit dan withdrawal kurang dari 24jam):
Free $30 To Start Trading Instantly
Deposit Bonus up to $5,000
Unlimited Loyalty Program
Awards-Winning Forex Broker
Regulated broker
Partnership programs
Leverage up to 888:1
Spread serendah 0.6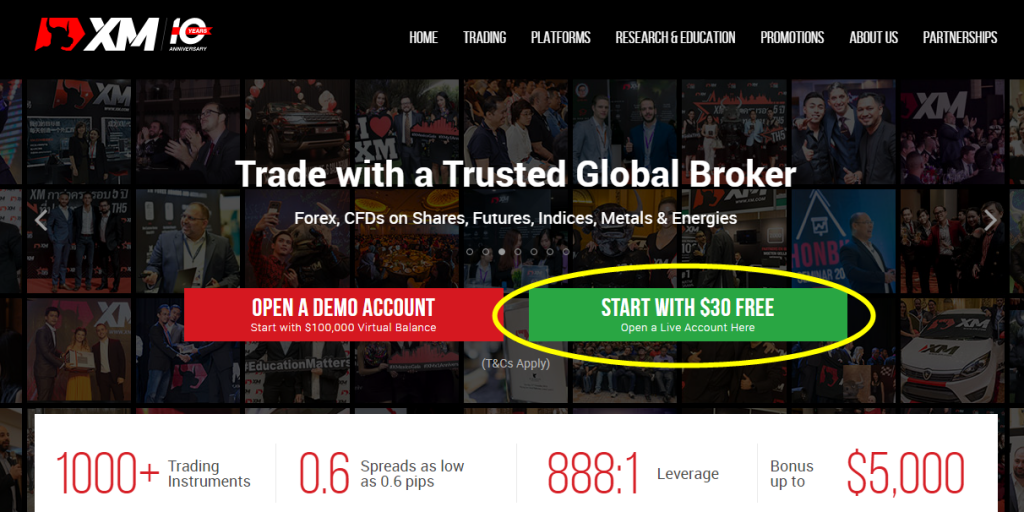 3. REWARD
TP sekitar 5,10,15 dan 20pips pada entry terawal.

TIPS
Jangan tamak, jangan over entry dan ubah TP kepada lebih besar(ubah scalp kpd swing.
Feel free to Save or Share.
Ringkas dan mudah bukan? 
Sekian dulu perkongsian dari saya untuk hari ini. Hingga jumpa ke post berikutnya di masa akan datang. Jangan lupa kongsikan bersama rakan-rakan anda! 🙂
Sekian,
ADMIN
13/09/16
www.pullbackforextrading.com