Bismillah..
Sell dan SL atas swing high kemarin. Reason for sell – pin bar D1 timeframe. Expecting price to move down.
Enter awal sebelum ada confirmation ni high risk dan tak digalakkan kecuali 2 sebab:
1 – modal cukup
2- Entry berdasarkan analisis sendiri dan bukan sbb ada org lain suruh atau sebab ada org lain sell so ikut2 la sell jga.. hehehe…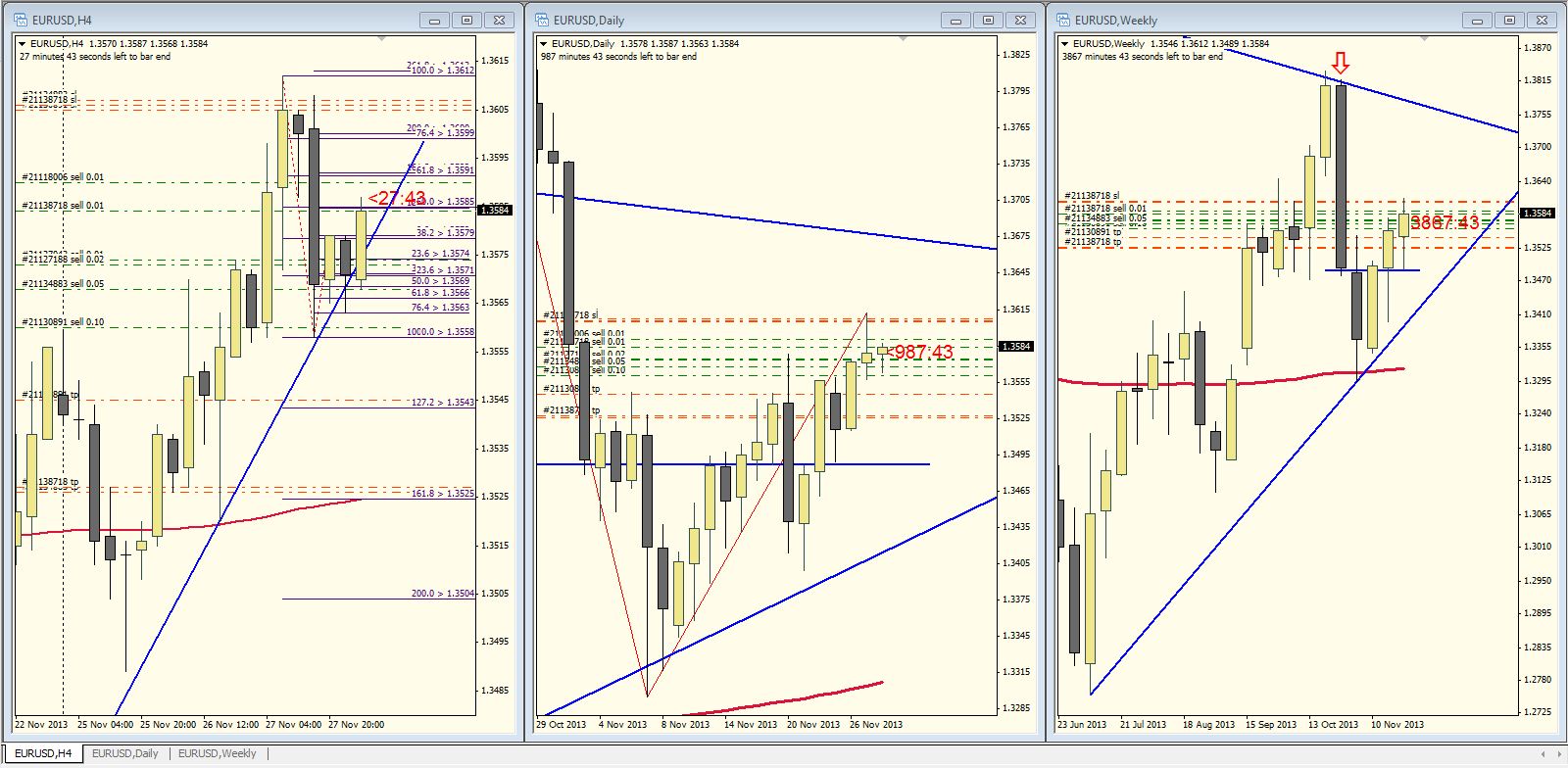 Weekly timeframe masih bullish.. so ada kemungkinan price akan naik melepasi ekor pin bar… thats the risk.. so let see what will happen today.