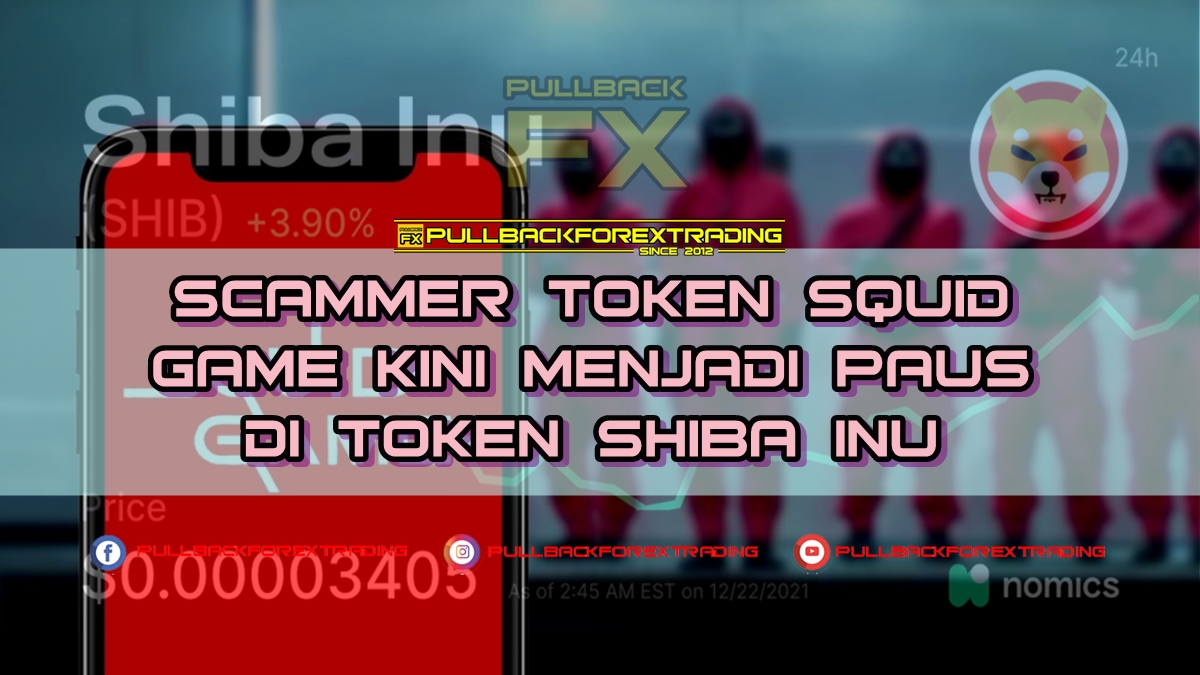 SCAMMER YANG MENCIPTA TOKEN SQUID GAME MEMBELI 3 JUTA TOKEN SHIBA INU BERNILAI USD125 JUTA – MENJADIKANNYA SHIBA INU WHALES
Pencipta token scam Squid Game (SQUID) telah menjadi 'ikan paus' terbaru Shiba Inu (SHIB). Nampaknya, si penipu telah menggunakan hasil penipuan mereka untuk membeli token SHIB, kata siaran Twitter SHIBArmy.
Menurut catatan itu, pembelian 3 juta token SHIB bernilai $125 juta telah dikesan kembali ke dompet Squid Game. Dana itu mula-mula dihantar melalui beberapa dompet, mungkin dalam usaha untuk menyembunyikan sumbernya. Terdapat juga beberapa urus niaga yang menambah sehingga jumlah keseluruhan $125 juta.
Saksikan live video bagaimana Rug Pull berlaku pada token Squid Game yang sempat dirakam oleh seorang streamer >> KLIK SINI UNTUK TONTON
SHIBArmy dalam tweet itu menyatakan kebimbangan bahawa mungkin terdapat manipulator harga pasaran token dengan kedatangan Squid game scammer ini. Ini telah menyebabkan panik di kalangan beberapa pemegang SHIB dengan kebimbangan bahawa harga mungkin tidak turun naik secara semula jadi lagi.
Wormhole findings lol. Is the 3 trillion shib whale actually the squid game creators that scammed people. I followed the transactions it goes through so many wallets but the very first wallet it leave is a squid game wallet. Think we may have a manipulator. #SHIBArmy $SHIB pic.twitter.com/lRovlgqwsn

— r/SHIBArmy (@r_SHIBArmy) December 8, 2021
SHIBA INU DAILY CHART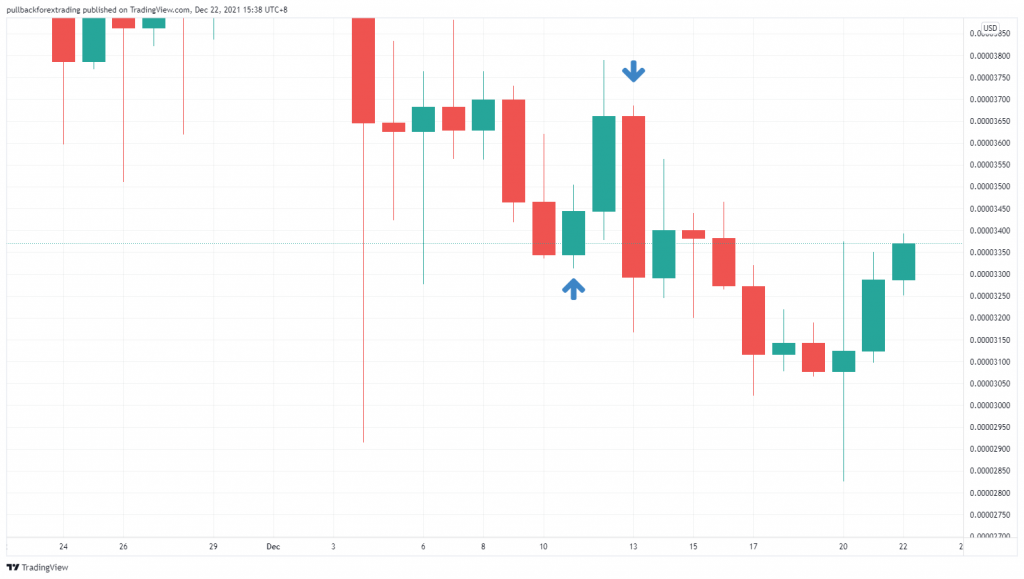 Hasil semakan saya mendapati ada kenaikan berlaku pada sekitar 11 dan 12hb lepas. Kemudian berlaku kejatuhan mendadak keesokannya.
Untuk rekod, token ini mengalami penurunan sejak mencecah harga tertinggi buat pertama kalinya tahun ini di paras 0.00008870 pada 28 oktober lepas(tahun ini).
Menjadi jutawan dalam mimpi! – Shiba Inu gagal ke bulan.
Pada waktu ini harga masih menurun(downtrend) dan kemudiannya ia kembali naik dalam minggu ini berdasarkan 3 candlestick bullish terakhir.
Mungkin kejatuhan tersebut berlaku akibat panic selling atau ia disengajakan akibat manipulasi dalam pasaran.
PROMOSI MEMBERSHIP! 35% OFF – JOIN SEKARANG!
-ADMIN-
22/12/21