Why we should not trade based on what we think?
Hello.. Good day for all traders!
Assalamualaikum..
Disini saya ingin kongsikan sesuatu berkaitan trading.. dan ia dikenali sebagai "trade what u see, don't trade what u think.."
Ok mungkin ramai di antara kita sentiasa cuba meneka ke manakah arah market seterusnya… akan tetapi apa yang berlaku adalah sebaliknya. We are always trade againts the trade. Ya, kita sememangnya melakukan trading yang berlawanan arah kerana 'sifat' market ini sememangnya suka bergerak kepada satu arah yang bertentangan dengan kita kerana arah market ini sememangnya tiada siapa yang tahu.
Lihat kajian berikut:
Ini apa yang saya fikirkan…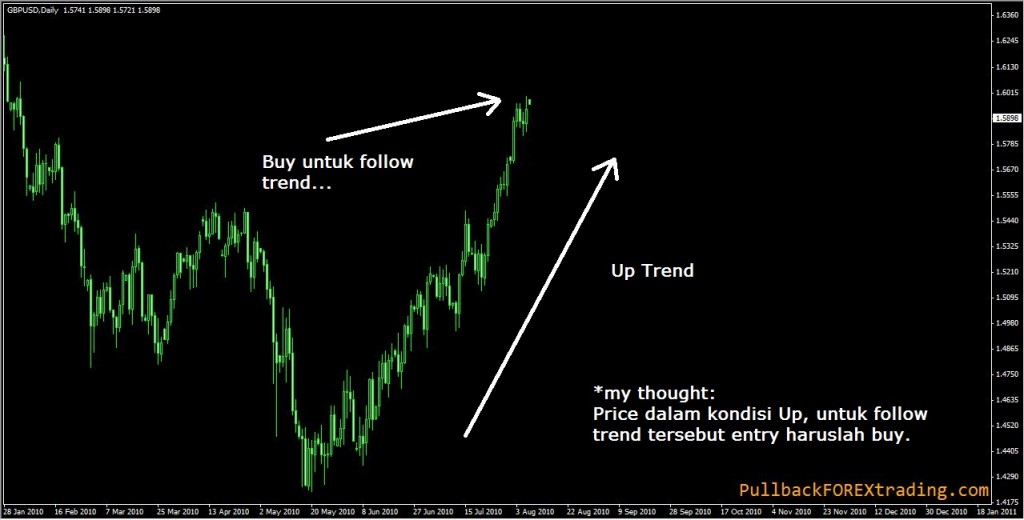 Dan ini apa yang berlaku…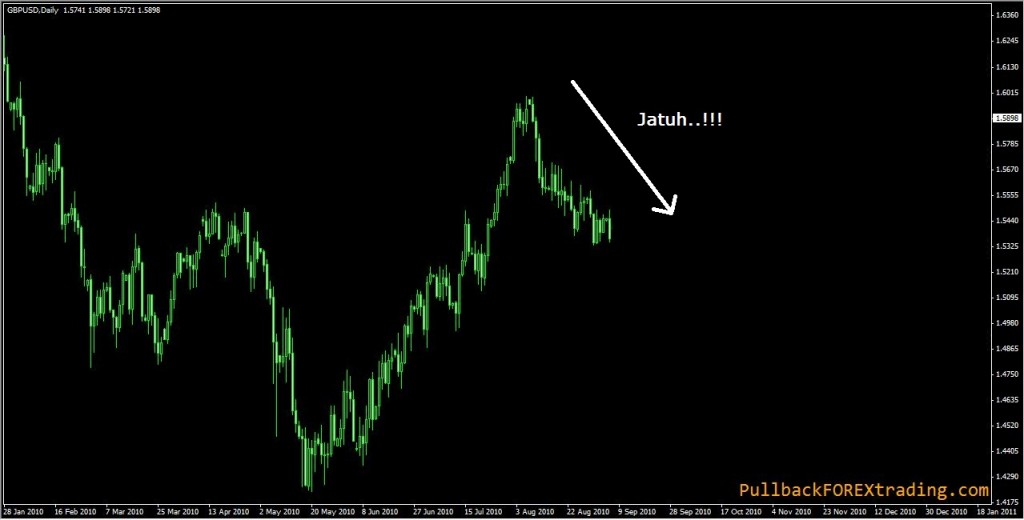 Apa yang berlaku dan kenapa ia terjadi sedemikian?
– Perubahan sesuatu trend banyak berlaku disebabkan keadaan fundamental sesuatu negara(interest rate, gdp, un-employment, etc), suppy & demand dan juga self-fullfiling properchy dalam technical analysis yang membuatkan sesuatu trend berubah secara mendadak.
– Tiada siapa tahu arah sebenar trend.-Ya, tiada siapa yang tahu. Trend boleh berubah pada bila-bila masa sahaja. Ini adalah kerana tiada siapa yang dapat mengawal pasaran forex kerana saiz pasaran ini yang sebegitu besar(US $2.5 trillion).
– Dalam forex trading kita harus tahu, "Baik tidak bermakna terlalu baik, buruk pula tidak bermaksud ia buruk." -Market boleh berubah pada bila-bila masa sahaja.
Trend boleh berubah disebabkan fundamental?? betul ker???
Keadaan berikut cukup menggambarkan tentang apa yang saya maksudkan dengan perubahan trend disebabkan fundamental.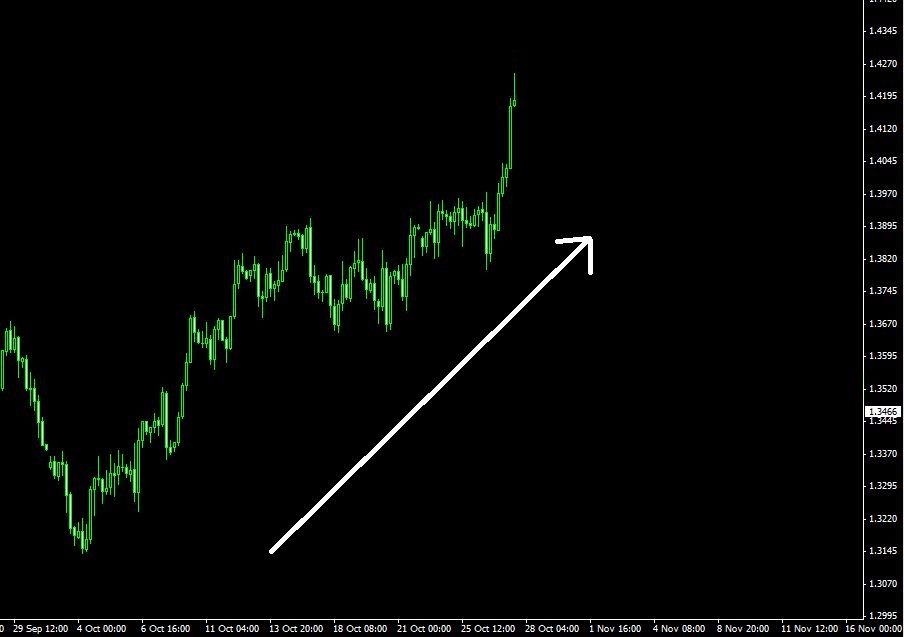 Kita mungkin menjangkakan euro akan terus naik kerana pemulihan dari masalah ekonomi.. akan tetapi secara tiba-tiba…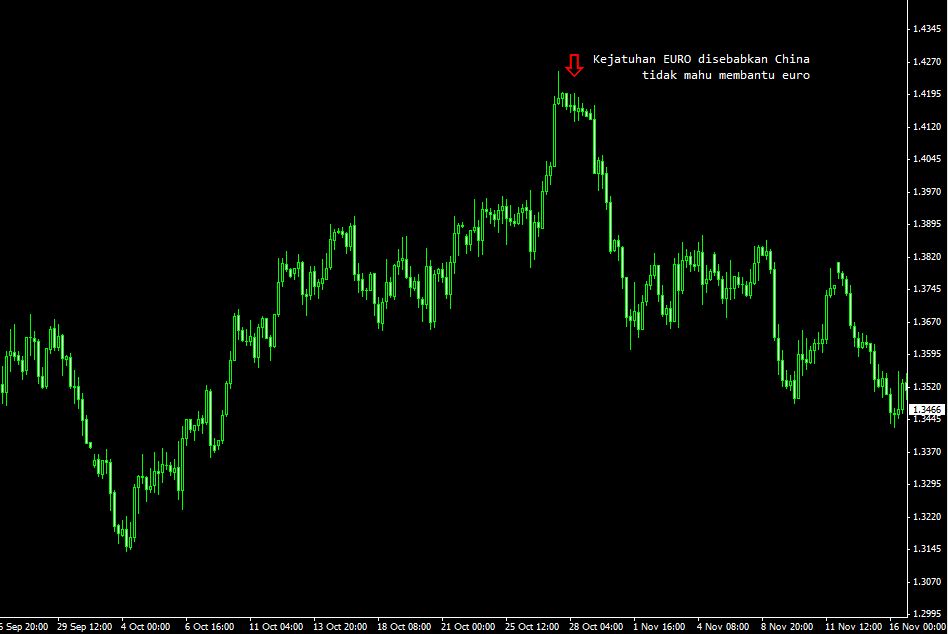 Akan tetapi euro terus jatuh setelah sentiment bertukar daripada buy kepada sell akibat dari kerajaan negara China yang enggan membantu menyelesaikan krisis euro.
Tips.
– Always trade with stoploss. -Ya pastikan sentiasa menggunakan stoploss(SL). Jika tidak menggunakan stoploss sekalipun, pastikan anda tahu bila nak cutloss.
– Timing your trade. -Pastikan anda trading mengikut sesi market matawang yang di-trade. cthnya trade gbpusd, takkan nak trade gbpusd waktu tokyo open. Sebaiknya tradelah pada sebelah petang antara 3pm~4:30 pm, pada waktu ini market GBP akan berada dalam trending tak kira up atau down. Melalui keadaan ini kita akan dapat lihat sejauh-mana sesuatu trend itu adalah valid. Jika gbpusd uptrend semasa tokyo open, ada kemungkinan gbpusd akan uptrend lagi pada waktu london open.
Akhir kata.
Jangan trade berdasarkan apa yang anda fikirkan. sebaliknya tradelah dari apa yang anda nampak melalui teknikal analysis anda. Tentukan area stoploss dan takeprofit level. Dan paling penting, pastikan anda menjaga risk dan money management anda dengan sebaiknya.
Sekian.
-admin

Comments