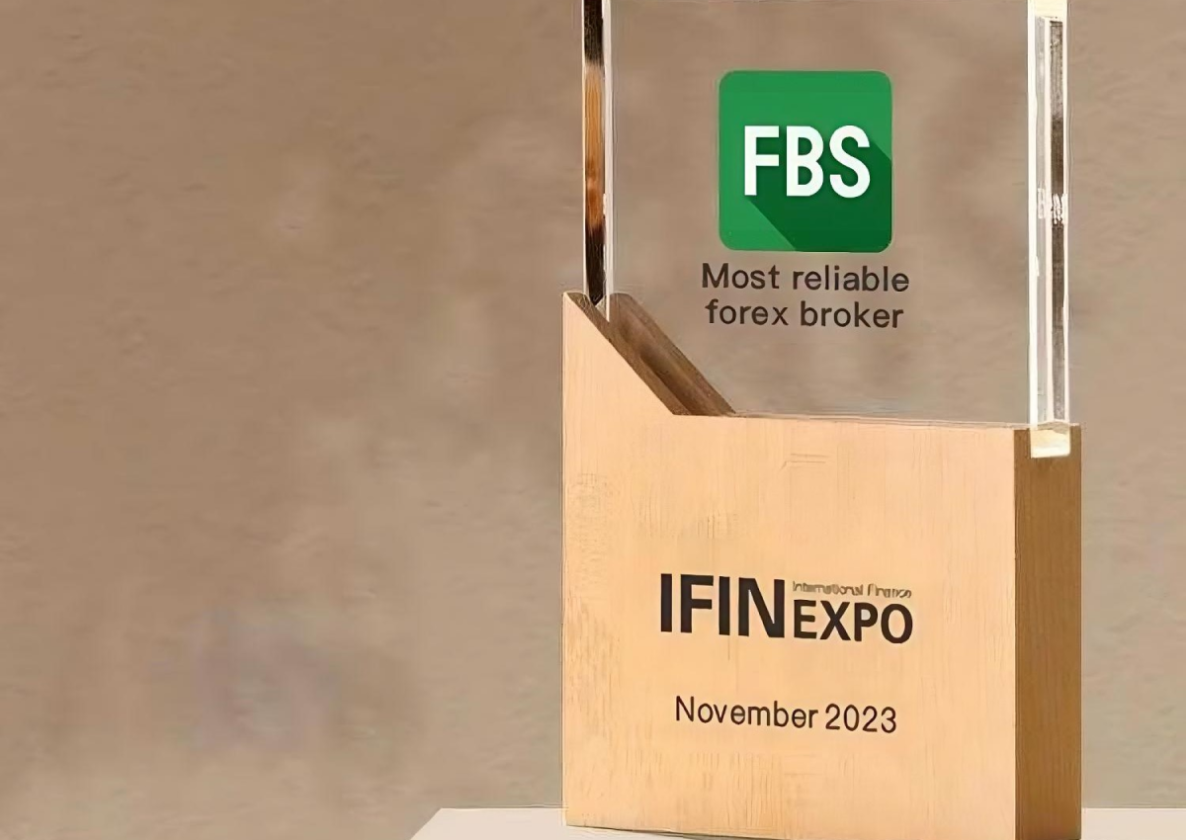 FBS Terima Anugerah Most Reliable Forex Broker 2023
FBS, sebuah platform perdagangan dalam talian, telah dinobatkan sebagai "Most Reliable Forex Broker 2023" oleh International Finance Expo. Gelaran berprestij ini membuktikan keazaman FBS dalam menyediakan perkhidmatan kewangan yang selamat dan boleh dipercayai kepada lebih 27 juta pelanggannya di lebih 150 negara.
Sejak ditubuhkan pada tahun 2009, FBS telah memperakui betapa pentingnya menjaga kepercayaan orang ramai dan secara beransur-ansur memperkukuhkan keselamatan produknya untuk melindungi kepentingan pengguna. Segala usaha ini telah melayakkan FBS untuk membawa gelaran "Most Reliable Forex Broker 2023" merentasi beberapa aspek utama, seperti:
Kawalan Selia Global: FBS dilesenkan oleh pengawal selia kewangan yang bereputasi seperti Finance Service Commission (Belize), Cyprus Securities and Exchange Commission, serta Australian Securities & Investments Commission.
Keselamatan Produk Yang Dipertingkatkan: Broker global ini telah melaksanakan beberapa langkah keselamatan strategik, termasuk kolokasi pelayan dengan penyedia terulung, penggunaan sistem perlindungan DDoS terkini, dan pelayan proksi perdagangan Anti-DDoS mereka sendiri.
Kawalan dan Pemantauan Fraud: FBS menerokai kaedah-kaedah penyulitan data termaju dan menuntut setiap pengguna menjalani proses pengesahan ID dan kaedah pembayaran yang ketat.
Berorientasikan Pelanggan: Dengan khidmat pelanggan yang beroperasi 24/7 dalam pelbagai bahasa dan bahan-bahan pendidikan percuma, termasuk Analisis VIP FBS, broker global ini menumpahkan usaha yang terbaik untuk memenuhi keperluan pelanggan dan membantu mereka dalam penerokaan perdagangan mereka.
"Pengiktirafan FBS sebagai Broker Forex Paling Andal 2023 adalah satu penghormatan yang besar dan ia dorongan yang kuat untuk jenama kami membugarkan semula produk-produk yang ada, menjadikannya lebih mudah digunakan untuk para pelanggan kami," kata Diego Lima, Pengurus Pembangunan Perniagaan FBS untuk Rantau Afrika. "Selain itu, kami sentiasa meningkatkan keselamatan data pelanggan dan platform kami untuk menjadikan pengalaman mereka dengan FBS lebih selesa dan boleh dipercayai."
———————
Tentang FBS
FBS adalah sebuah broker antarabangsa berlesen dengan lebih 14 tahun pengalaman dan lebih 75 anugerah antarabangsa. FBS terus berkembang sebagai salah satu broker yang paling diyakini di pasaran, dengan lebih 27,000,000 orang pedagang dan lebih 500,000 rakaniaga di seluruh dunia. Volum urusniaga tahunan pelanggan FBS mencecah lebih $8.9 trilion setahun. FBS juga berperanan sebagai Rakan Penajaan Rasmi Leicester City Football Club.
Untuk maklumat lanjut, sila hubungi:
Pejabat Akhbar FBS
Disclaimer: This article is a sponsored content piece. The views, opinions, and information presented in this article do not necessarily reflect the views or opinions of the pullbackforextrading.com. The content is provided for informational and educational purposes only and should not be considered as financial, investment, or trading advice. Readers are encouraged to conduct their research and consult with qualified professionals before making any financial or trading decisions.