USDSGD akhirnya sampai target setelah 21 hari berlalu?
Post terakhir saya sebelum ini Klik Sini dan hari ni akhirnya ia sampai ke target walaupun ia sebenarnya sudah hampir menyentuh sasaran yang ditetapkan.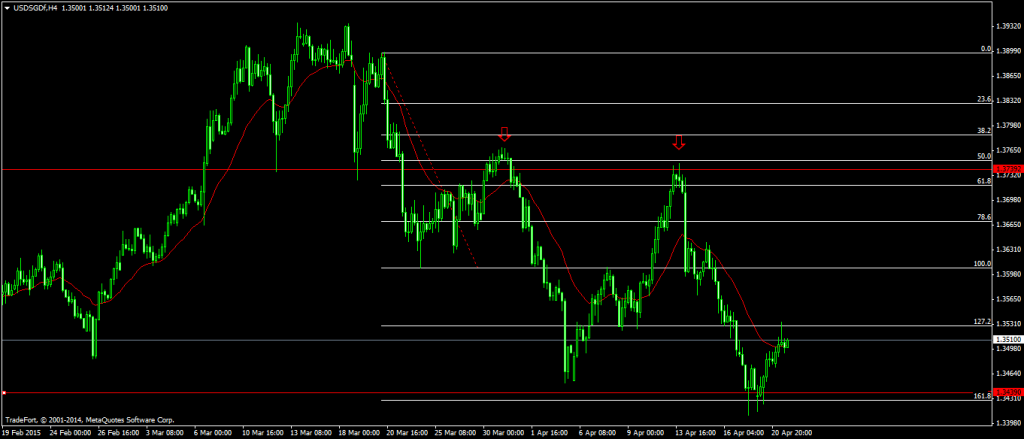 Price menjejak semula ke arah entry point, seterusnya price membentuk double top, gagal untuk naik dan kemudiannya turun ke arah target yang ditetapkan. Pada waktu ini pasti mana-mana posisi yang sudah 'breakeven' sudah stopout namun masih profit.
DOWNLOAD ASAS TEKNIK FIBO966 PERCUMA
Analisa dibuat pada 01-04-15(awal bulan) dan baru sekarang ia sampai ke sasaran iaitu setelah 21 hari berlalu. 🙂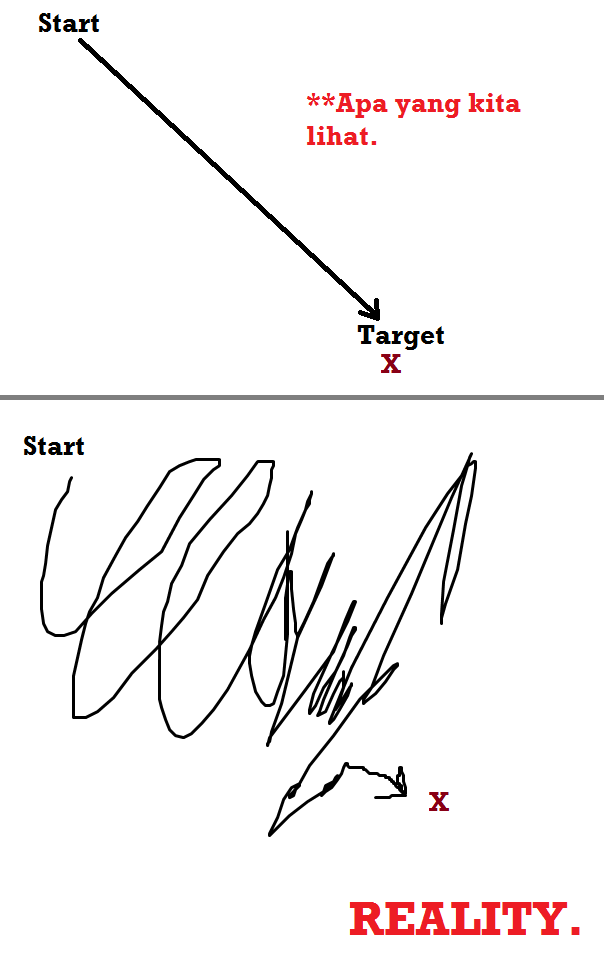 Bagi yang sudah berpengalaman dan sudah biasa berdepan situasi ini pastinya ini bukanlah perkara luar biasa. Stopout berkali-kali sebelum profit itu sudah menjadi asam garam dalam trading. Yang pastinya tiada yang semudah difikirkan dalam trading ini.
Kesabaran dan 'stick to the plan' sebagai kunci kejayaan trading
Sabar dan berpegang pada trading plan adalah kunci untuk sukses. Kerap bertukar-tukar trading plan serta teknik itu tak membantu kecuali anda masih dalam peringkat pembelajaran. Namun jika anda dalam proses hendak membuat profit, maka itu bukanlah tindakan yang tepat untuk dibuat kerana menggunakan pelbagai teknik itu tidak membantu malah membuat anda bertambah keliru. Ini belum termasuk meminta advise dari mereka yang juga newbie dalam trading ini.
Kata-kata akhir…
Plan your trade and trade your plan! kata-kata ini ringkas sahaja namun punyai maksud yang sangat mendalam terutama bagi mereka yang sudah berkali-kali melalui situasi loss dalam trading yang akhirnya sedar bahawa plan asal itu menjadi(profit) namun akibat kerap menukar posisi trading akhirnya terjebak dengan kerugian yang banyak.
Sampai sini dahulu dan hingga berjumpa pada post akan datang.
Salam profit!
-admin-