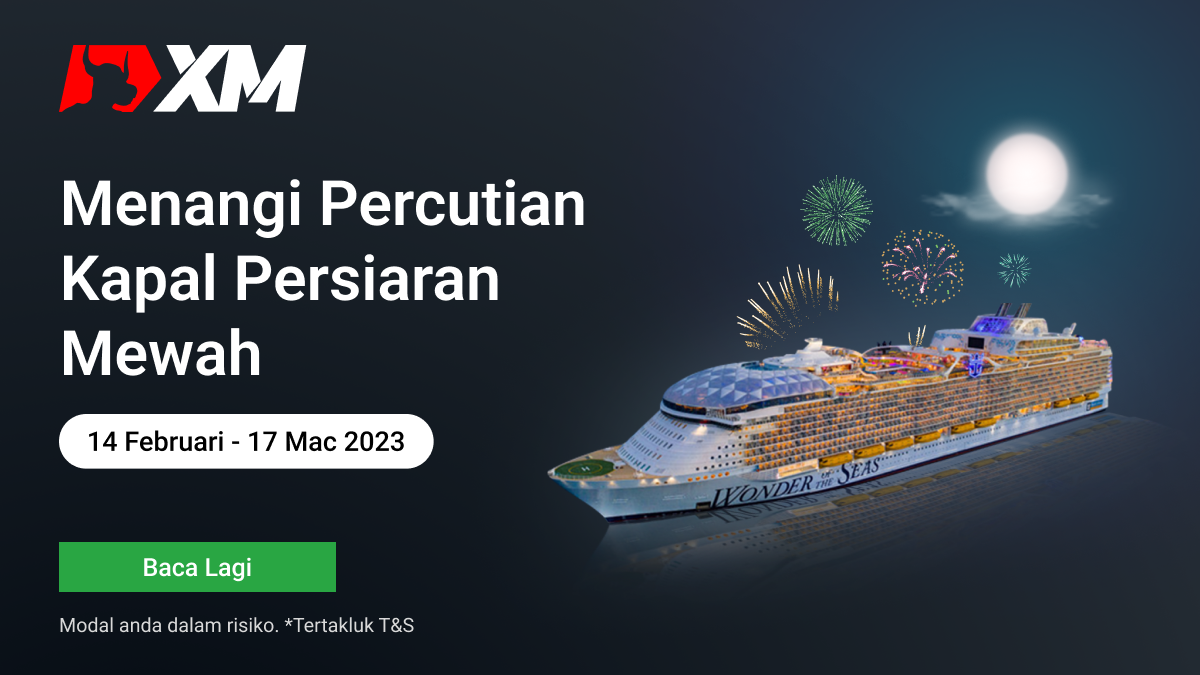 XM akan merealisasikan impian anda!
Berdagang bersama XM dan menangi percutian 5 malam untuk 2 orang, atas kapal persiaran mewah Wonders of the Seas!
Kami turut menyediakan ganjaran tunai dan dua iPhone 14 Pro Max untuk diberikan kepada pemenang bertuah.
Anda hanya perlu berdagang lot yang mencukupi untuk berpeluang menjadi salah seorang pemenang bertuah. Lebih banyak anda berdagang, lebih besar peluang untuk menang!
Sebelum anda mendaftar promosi ini, pastikan bahawa anda merupakan pemegang Akaun Nyata MT4/MT5 XM yang disahkan, dengan baki minimum $300 (atau nilai setara).
Jadi tunggu apa lagi?
KLIK DI SINI: DAFTAR
XM #XMMalaysia #ExecutionMatters #PromosiBerlayarBersamaBull