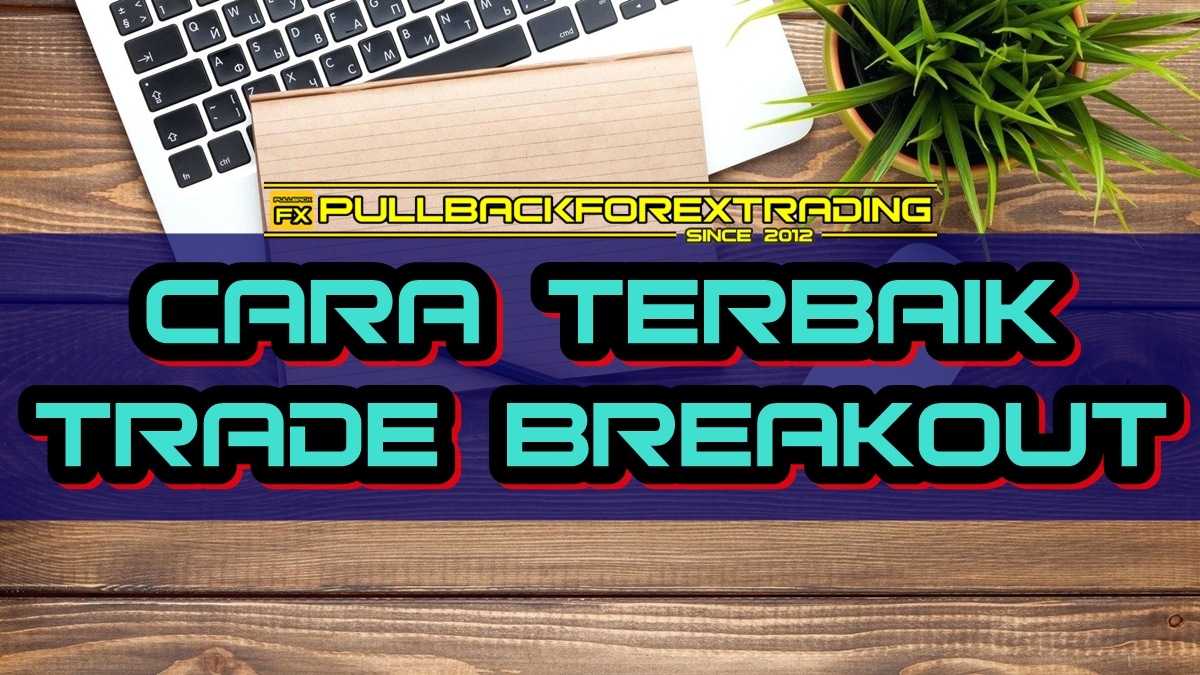 CARA TERBAIK TRADE BREAKOUT
Salah-satu kaedah terbaik untuk mendapatkan arah pasaran adalah melalui breakout. Kaedah breakout ini sudah lama digunakan dalam pasaran dan masih releven sehingga ke hari ini. Apa yang penting adalah market perlu melepasi sesuatu high dan low maka itulah arah yang perlu diikuti.
Kaedah breakout ini memerlukan pemahaman support dan resistance iaitu anda boleh pelajarinya secara percuma di sini https://pullbackforextrading.com/advance-fx-strategy/
Walaupun nampak sedikit mudah untuk difahami tetapi tidak bermakna ia memberikan profit dengan mudah. Oleh itu pada artikel kali ini saya akan kongsikan bagaimana untuk trade breakout ini dan bagaimana untuk mendapatkan timing terbaik untuk entry anda.
INDIKATOR
Sebelum kita lanjutkan, indikator berikut akan digunakan untuk kaedah ini.
Sila ke halaman ini untuk membaca dan pelajari indikator di atas;
TEKNIK BOLLINGER BAND PULLBACK – KLIK SINI
MODAL PERCUMA $30 UNTUK PEMBACA BLOG PULLBACK FOREX
Daftar akaun live di XM dan tuntut bonus tanpa deposit percuma hari ini. Apa yang anda perlu lakukan adalah verify akaun dan tuntut modal percuma anda. SAYA NAK $30 SEKARANG!
Kenapa anda harus memilih kami? :
Free $30 To Start Trading Instantly
Deposit Bonus up to $5,000
Unlimited Loyalty Program
Awards-Winning Forex Broker
Regulated broker
Partnership programs
Leverage up to 888:1
Spread serendah 0.6
Teruskan sokongan anda agar blog ini terus berkongsi ilmu-ilmu trading yang menarik di masa akan datang dengan membuka akaun melalui pautan gambar di bawah!
Entry Rule
Anda yang suka membuat jurnal trading, anda boleh sediakan rekod berikut untuk merekodkan trading anda.
Timeframe
Untuk teknik ini, timeframe yang sesuai adalah H4, H1. M30 dan M15.
Exit strategy
Boleh exit menggunakan risk reward ratio 1:1 ataupun exit berdasarkan signal berlawan arah yang dihasilkan oleh indikator.
Support Resistance juga boleh dijadikan panduan exit point.
Anda juga boleh membaca artikel ini untuk mempelajari exit strategy.
Fibonacci exit strategy – klik sini
Stoploss
Swing high ataupun low terdekat sebagai stoploss anda. Diterangkan lebih lanjut di bawah.
BUY SIGNAL
1). SUPPORT RESISTANCE : Price/candlestick break resistance, resistance menjadi support
2). BOLLINGER BANDS : Candlstick bullish close atas middle band
3). STOCHASTIC : Oversold/bersilang membentuk buy signal
SELL SIGNAL
1). SUPPORT RESISTANCE : Price/candlestick break support, support menjadi resistance
2). BOLLINGER BANDS : Candlestick bearish close bawah middle band
3). STOCHASTIC : Overbought, bersilang membentuk sell signal
Penutup
Teknik ini sangat high reward selain memudahkan anda mengesan entry point, exit dan stoploss point anda.
Trading pada H1 akan berikan banyak peluang entry seminggu dan entry anda bukan sekadar entry sahaja tetapi ia berlandaskan kekuatan momentum pasaran dilengkapi dengan kawalan risk dan potensi pulangan reward yang tinggi.
ADMIN
30/01/21
Credit header : wallpapertip