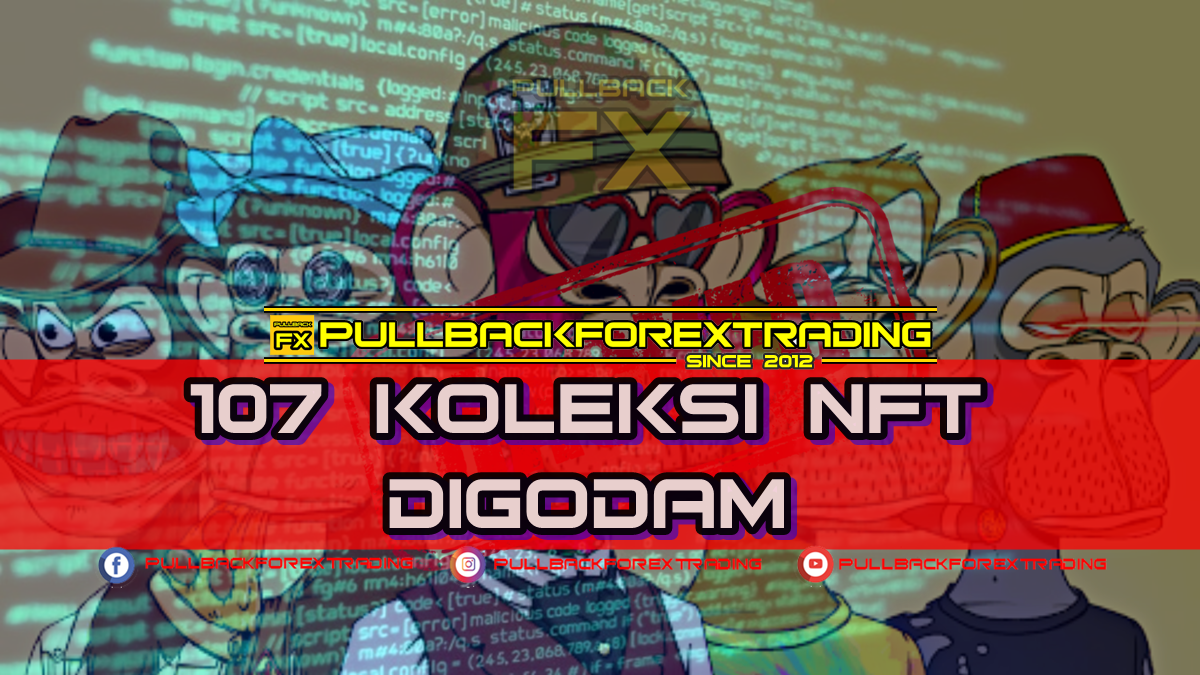 107 Koleksi NFT Digodam Pada Bulan Lalu
Terdapat 107 saluran Discord NFT yang dieksploitasi melalui kejuruteraan sosial dalam tempoh empat minggu lepas (dari 2 Jun hingga 2 Julai), penganalisis dalam rantaian OKHotShot mendedahkan melalui siaran media sosial. Koleksi yang dikompromi termasuk projek besar seperti BAYC, KnowOrigin, Lacoste dan Memeland (9gag), sebagai antara yang terkesan.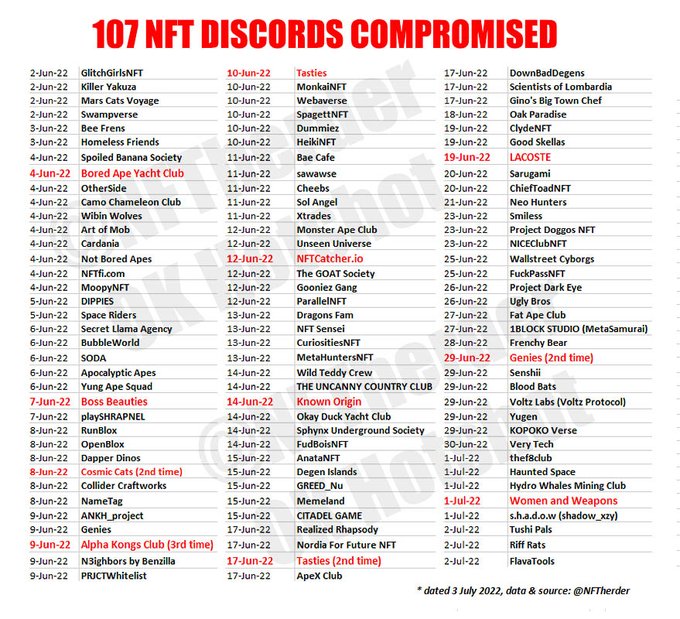 Dalam usaha untuk memberi amaran kepada pelabur, OKHotShot meminta pembeli dan pemegang NFT untuk "tetap berwaspada." Dalam siaran berikut, @NFTherder mendedahkan bahawa 71 Discords telah terjejas pada bulan Mei, dan jumlah itu meningkat kepada 107 pada bulan Jun, yang menunjukkan lonjakan mendadak sebanyak 50.7%.
Minggu lalu, pasaran NFT terbesar di dunia, OpenSea, turut memberi amaran kepada penggunanya supaya kekal selamat daripada serangan pancingan data. Platform itu memaklumkan pelanggan dan pelanggan surat beritanya untuk mengelak membuka e-mel dan fail "dihantar oleh orang yang tidak dikenali" selepas mendedahkan bahawa mereka telah menyaksikan pelanggaran data yang besar.
OpenSea memaklumkan melalui catatan blog rasminya bahawa 1.8 juta pengguna boleh terjejas oleh pelanggaran data, yang mana percubaan pancingan data dan spam mungkin meningkat. Terdahulu pada bulan Mei, pelayan Discord syarikat itu disasarkan oleh penjenayah siber untuk mempromosikan penurunan penipuan. Sebelum itu, pada bulan Januari, OpenSea terpaksa membayar balik $1.8 juta untuk NFT yang dijual tanpa kebenaran.
Baru-baru ini, Women and Weapons NFTs turut digodam, yang mana pencipta koleksi itu, Sara Baumann, meminta para pelabur untuk terus berhati-hati. Dia seterusnya mengingatkan mereka, dengan berkata, "kami (Women and Weapons NFT) tidak menawarkan surprise mints atau giveaways dan tidak akan meminta anda menyambungkan dompet anda untuk sebarang sebab."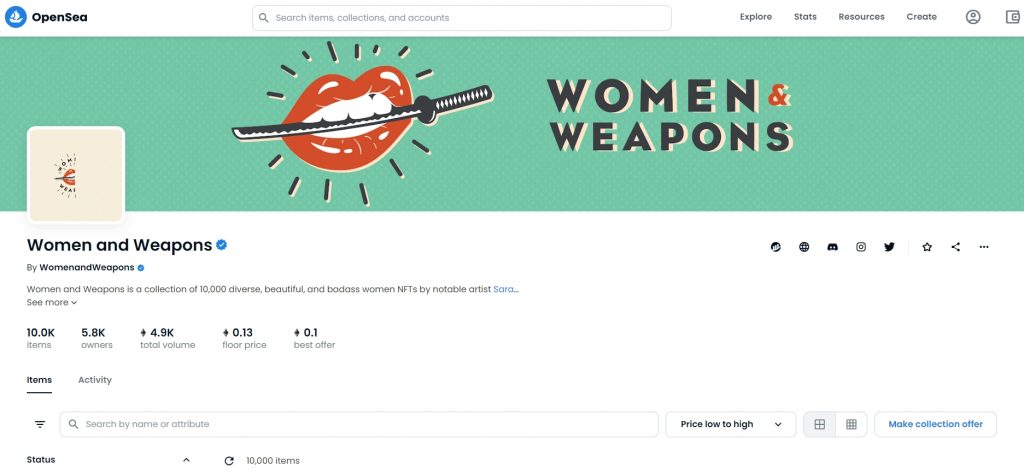 Pada awal bulan Jun, projek NFT popular Bored Ape Yacht Club (BAYC) mengumumkan bahawa pelayan Discordnya tertakluk kepada "eksploitasi ringkas" kerana NFT bernilai 200 ETH telah dicuri daripada pengguna.
ADMIN
07/07/22
CREDIT: coinquora, marginATM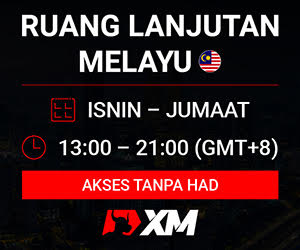 Comments
comments